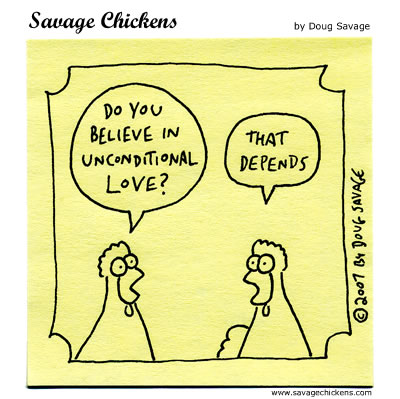 All of my life I have heard about unconditional love.
This love without conditions, without bounds, or repercussions, without debt. This is the love that we should search for. This is the love we should give.
That of all the loves in the world, unconditional love is the one that is most sought after, most highly valued, and most rare.
I have lived my life believing that unconditional love is rare because people rarely stop being selfish enough to offer another person love without expecting anything in return.
It's hard, unconditional love. That's why it is so rare.
That's what I've always thought.
Until last night.
I hate surgery. This is not news for anyone who knows me or who has ever read my blog before. There is a longer story here, but that isn't what this post is about. So the short version is, I had a surgery. I had complications. It is five weeks later and I am still in a lot of pain. More actually than I was before.
And the kids are home on Spring Break.
Our kids are four and eight, and with only the three hours a day they are home on school days they can make our house resemble tornado wreckage. Give them five full days and a mom too sick to get off the couch and referee, I guarantee, Hazmat would come if I called. Actually, Hazmat may not be enough.
Since my most recent surgery, my husband of 13 years has kept our world running. In addition to his full time job, he is doing laundry, grocery shopping, shuttling to choir practice, homework checks, getting kids showered, making lunches, and is pretty much all around awesome.
This week, his birthday week, my goal was to get the house cleaned up and ready for him since I knew he had a long day at work. Unfortunately, I felt way too awful to do any of it. That, plus the kids spring break activities, meant he walked into a disaster area last night after waking up at 5, skipping lunch, and working late.
He came in, kissed me and the kids, and started to work. First the kitchen, knowing that dishes piling up in the sink drive me crazy. Then cleaning counters and the floor. Then on to the laundry, vacuuming, picking up toys, putting things away.
I moved from the couch to the bedroom to lie down - a migraine now added on to the sinus pain - but mostly I needed to cover myself up from the guilt I felt watching my husband, who I knew was exhausted, cleaning our house.
Out of unconditional love.
As I lie in our bedroom with my eyes covered listening to him playing with the kids after working all day and then cleaning our house (and I was pretty sure he still hadn't eaten), I had this thought. Maybe unconditional love isn't so rare because it is hard to give. Maybe it is so rare because it is difficult to receive.
When we receive unconditional love, we are telling that person that it is okay for them to do something for us or give something to us simply because we are who we are. And I don't know about you, but I know that deep down inside me I have major insecurities that scream out "I'm not worthy of anything from anyone" without me doing something for them in return. Because I know
exactly who I am.
I know
exactly what I've done
and
what I think
. I have to live with myself every minute of every day. And that girl that I know, she
doesn't really deserve for you
to unload the dishwasher without me at least making the bed for you in return.
But that's the thing about unconditional love. Last night as Richie did something so wonderful for me and our family, I laid there in bed feeling incredibly guilty, which since it was an act of unconditional love, I shouldn't have. I should have rejoiced in it. I should have felt so blessed by this man that God has given me who loves me and serves me unconditionally. I did feel incredibly blessed, but I still had the guilt.
And the guilt is because I am not okay with the woman in the mirror. And until I can truly look deep inside myself and accept that I am a flawed woman. That I am a woman that was born into sin, that has been saved by the grace of God and that his grace covers me, and therefor I am worthy of unconditional love, from my Father and from my husband. Until I can do that, I will never be able to fully receive unconditional love.
Not from God.
Not from Richie.
And it's a shame, because Richie even cleans bathrooms.
So I really need to work on this one.
Because I hate cleaning bathrooms.